Martin Facey, a painter with the sea in his heart and the land and culture of New Mexico in his soul, came to Albuquerque to teach in the 1980s. Following in the footsteps of artists like Raymond Jonson and Richard Diebenkorn, the work Facey produced while resident in Albuquerque and its environs speaks volumes about the spirit of the land, growth and regeneration through the passage of time—the subtle yet overarching natural processes that govern life in these parts, this desert.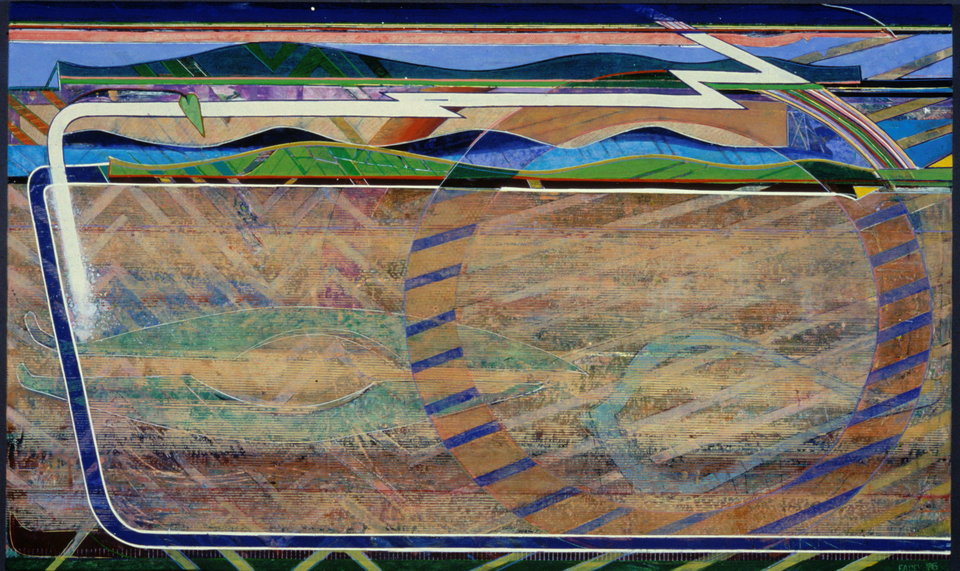 Committed to engaging in painting as a process—a direct result of perceptual and sensual interaction with the natural world—Facey gave up a tenured position at this state's flagship university to pursue that vision with vitality and unwavering commitment. Now residing and showing frequently in SoCal, he spends his time painting, teaching and surfing with his son. Weekly Alibi chatted with Facey last week to discuss the allure of New Mexico—which has drawn multiple generations of painters with its color, light and expansive space.
Alibi: As both an artist and as part of a human family, you have roots in New Mexico. What are they?
Martin Facey: My chronology, my trajectory through New Mexico involves several artists, but it begins with my mother and Perry T. Morris, her father, who was the Methodist minister in Santa Fe back in the 1930s. My mother grew up in Santa Fe during a very formative time in New Mexico art history. They were religiously inclined but also secularly inclined. They collected Native American blankets and the black-on-black pottery of Maria Martinez of San Ildefonso Pueblo. I grew up with all kinds of artifacts from her youth in Santa Fe. I always had the sense that I was a child of New Mexico.
Though you ended up moving to Colorado as you grew up, you headed to Califas for college. Did that experience end up informing your work as a painter?
Fast forward to UCLA. I discovered a man who took me under his wing as an undergraduate. I went to UCLA to study film and took a painting class from him by pure happenstance. I had been at Rutgers at the time, and I saw some great films and decided I'd become a filmmaker and so went out to LA. In the afternoon, I went next door and goofed around in the art department. I found that very satisfying because unlike film, painting offered a way to begin, engage and finish a project. You're completely in control of the project from beginning to end. You can get into a project and resolve it within a few days; it came to a conclusion, you could do it yourself and it was low-tech. I was going against the grain; other artistic mediums were moving toward computerization, digitization. As things were getting more complicated, painting offered the opposite. It was a refuge for the artist who wanted creative control.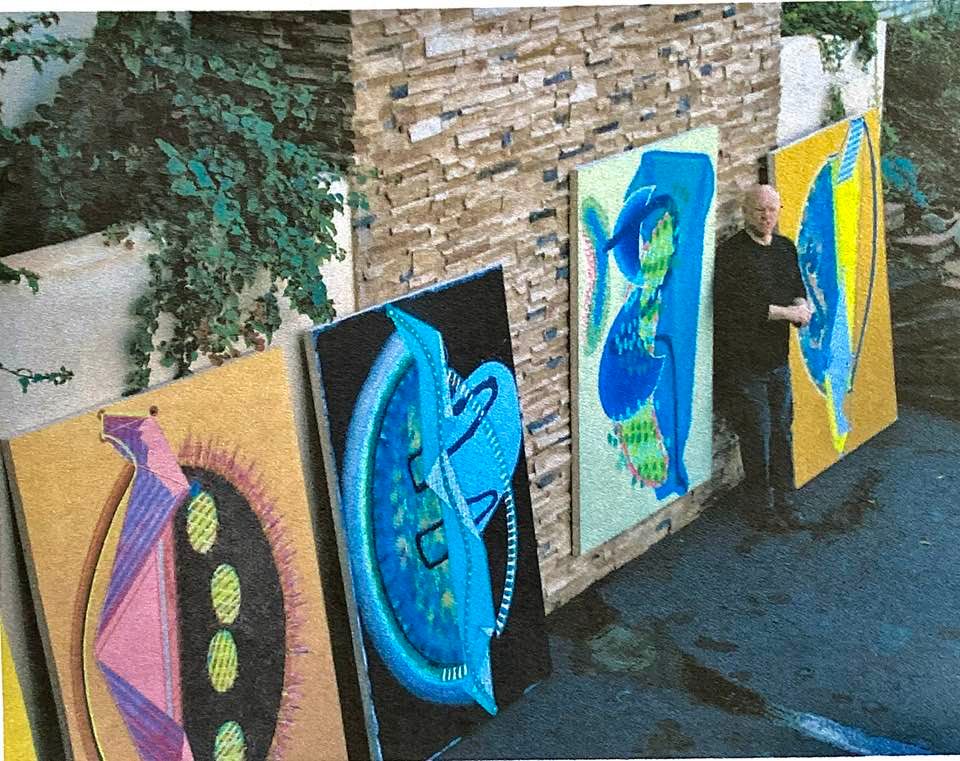 So who was this professor, your mentor?
Richard Diebenkorn. He must have liked my work in some way. He asked me to take more of his classes. Over the next two or three years, we became quite close. Diebenkorn was transitioning from figurative work to something called the "Ocean Park" paintings—big, heroic, abstract, planar and flat—when I met him. I didn't understand it and couldn't bear the thought that the work was flat and not content or space-oriented. To me, he had abandoned the ship somehow. Within in a year, I was doing that work.
Were Diebenkorn's paintings part of a sea change in American painting after abstract expressionism?
He grew up out of action painting, and automatism and surrealism, so you're talking about the children of abstract expressionism, and the essence of that is that the content, the picture, is not the image but the process. Diebenkorn came out of all of that, but it so happened in 1952, he was the only one studying painting at UNM with Raymond Jonson whose work had earmarks of Gorky and Rothko, but there was something uniquely Western about their work, landscape-y and heroic and cowboyish. Jonson was Diebenkorn's mentor but Matisse figured into his development as well. His MFA show was done right there on UNM campus.
What were your interactions with Diebenkorn like?
I came in to his classes starting to like someone like Francis Bacon, a surrealist, figurative painter with blurring forms. He'd take my brush away from me and say, "Martin, you don't know what you're doing, do you?" He threw away all my little brushes, took out the biggest brushes I had and simplified everything. And he told me, "Look at Matisse, don't look at Picasso anymore." During the "Ocean Park" period, I worked at his studio as an assistant, and he would talk about New Mexico. The state kept flowing forward; he revered those days because of the landscape, the distant horizon, the earthen colors, the lack of vegetation, the barren nakedness of the desert.
That description speaks to the Jonson-Diebenkorn-Facey nexus. What ultimately led you to Albuquerque?
I got my MFA in 1973, and worked for Diebenkorn and for the UCLA Extension Program. I was making my first career moves in Los Angeles, and I became pretty well known for a few years, but I could only get adjunct teaching jobs. During that time, I got a Guggenheim fellowship that changed everything. By happenstance, Harry Nadler, who was chairman of the UNM Art Department then, turned up with a friend of mine who shared the building. I asked him to take a look at my paintings. He asked me to come to New Mexico. He said I'd love it. All of these were circumstances piecing together a mystical puzzle. Strange pieces, August. I went out there for a year, but it turned out to be 24 years.
Do you feel like New Mexico—the place—influenced your work?
I settled in the South Valley on two acres with a vineyard and became interested in things my mother was invested in. Things related to Native American arts, from magical soils and ceramics to Hopi sand-painting. I became interested in irrigation systems, the way water revitalizes the desert. I became interested in the river itself. Subsequently, I became fascinated with the geology in New Mexico, how it's exposed in layers of sediment. I also started to see a link in traditional weaving in New Mexico and strata in the land. I put all those things together in paintings that were about New Mexico, not in a how-it-looks way but in a how-it-works way. In New Mexico, there is a history of painting that is unlike anywhere else in the world. All you have to do is look outside.